Are Electric Vehicles Right for You?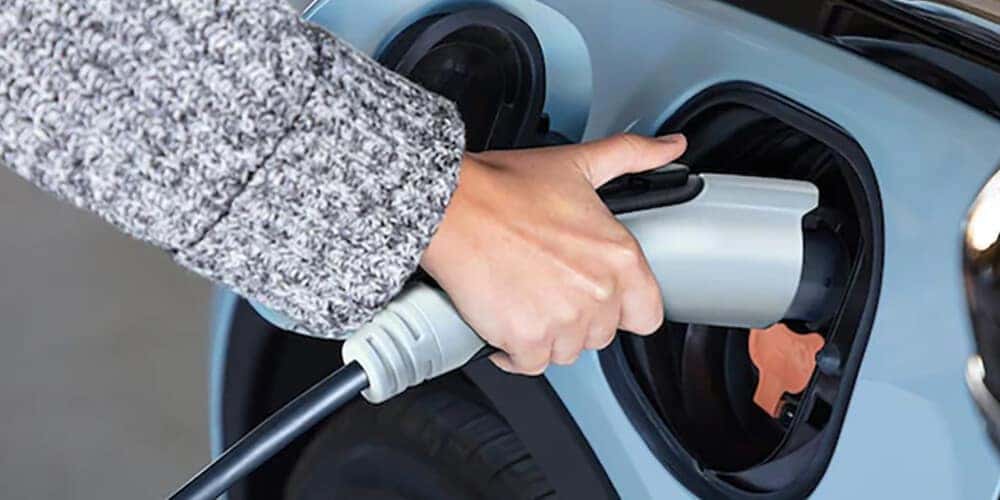 If you're in the market for a new car, you've probably seen the several electric options available. Are they right for your Indianapolis lifestyle? Is it time to make the switch? With the technology for EVs improving, electric models are better than ever, providing suitable driving ranges and a suite of the latest features. Discover the benefits of an EV with the team at Blossom Chevrolet below before deciding if you should upgrade to a Chevy Bolt EV or EUV near Lawrence.
Benefits of an EV
Whether you're worried about range or about big changes, new EVs nowadays make it easier for drivers like yourself to adapt to an EV even if it's their first electric model. Check out all the benefits here:
Warranty:

Many EVs come with comprehensive warranty coverage for more peace of mind. You can expect most manufacturers to offer EV warranties that can range from 8 years or 100,000 miles (whichever comes first) all the way up to 10 years of coverage, or even unlimited mile battery warranty protection.

Less Complex:

Compared to standard cars, EVs are by nature less complex since there are fewer moving parts. This also means they're less likely to fail and leave you stranded on the side of the road.

Fast Charging:

Feel range anxiety building up? Modern-day EVs come with fast-charging capabilities that'll allow you to enjoy quicker charging times even when you're out and about in Greenfield. Not to mention, most models have a range that will feel similar to driving a gas-powered model on a full tank.

Growing Selection:

With more interest, the variety of models is increasing. That's not to say that you can't enjoy the all-time favorites like the Chevy Silverado but in an electric version. Blossom Chevrolet has more details on the upcoming pickup if you'd like to learn more!

Performance:

Drive an EV and you'll notice how quiet your drives are since there is no engine. You'll also enjoy the incredible performance and near-instantaneous acceleration capabilities that'll make every drive exciting.
Difference Between Charging Levels
When you're considering an EV, you'll want to look into the charging levels as well:
Level 1:

Level 1 charging refers to the common 120-volt outlet that's available in most households. This is the slower way to charge an EV, and typically yields around three to five miles of range per hour.

Level 2:

Level 2 chargers typically utilize anywhere from 208 volts to 240-volts. Level 2 chargers can be installed in most homes and are capable of replenishing up to 12 and 80 miles of range per hour. Level 2 chargers can also be found at most public charging stations.

Level 3:

Level 3 chargers offer the maximum amount of charging. They're often known as DC fast chargers and can charge up to 3 to 20 miles per minute. However, Level 3 chargers are harder to find and most homes don't have the high-voltage supply to support a Level 3 charger.
Find Out More from Blossom Chevrolet
Beyond the benefits EVs bring to your drives in Indianapolis, they can also save you plenty on your purchase at Blossom Chevrolet. Want to learn more? Contact us today!