Best Chevy Vehicles for Commuting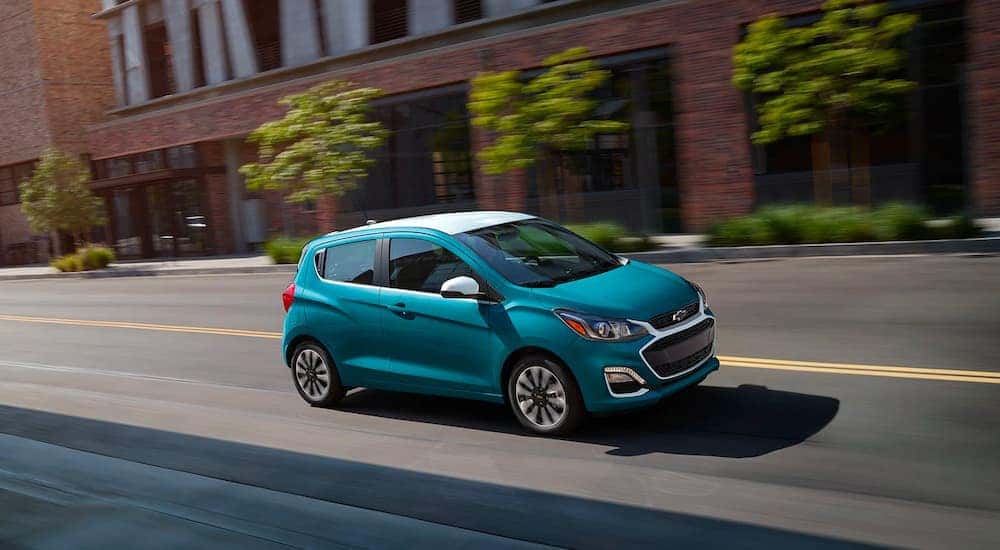 If you're making your way to Indianapolis every weekday morning, we know how important it is to have a vehicle that keeps your life moving seamlessly. No matter how long your commute is, it's a good idea to purchase a car that's efficient, reliable, and flexible for your ever-changing demands. Chevrolet offers many vehicles that can satisfy commuting needs and are also flexible enough for life outside of work. Choosing a Chevy dealership in Indianapolis will give you all the expert knowledge you need to select a Chevy vehicle that's right for your needs. If you're on the hunt for a car to get you to work every day, you've come to the right place. Let's dive into what to look for in a commuter car and which of Chevy's vehicle lineup can meet your expectations.
What a Commuter Car Needs
When you're looking for a vehicle that will primarily be used for commuting to work, there are several boxes it should check and maybe some features it can do without. Of course, you have to filter these components to what works for your needs and what's important to you. Generally speaking, you want to ensure that a car used for commuting has great fuel efficiency, dependability, convenient features, and flexibility for cargo and passengers.
Let's face it; you're putting some miles on this car at a quicker rate than a car used around town or on weekend excursions. So getting the best miles-per-gallon possible will keep money in your wallet and less time at the gas pump. You also want a vehicle that's reliable with good engineering and construction. It will save you in the long run to take this car 100,000 miles or more!
Since you're spending quite a bit of time in this car each week, make sure it's equipped with technology and convenience features to make the ride more enjoyable. Finally, you want to have options with a car used for commuting. If you can also use it for some family events or weekend trips to the farmer's market, it can make your life easier. Chevy vehicles do all of this and more. You can have your choice at a Chevy car, Chevy SUV, and even a Chevy electric car to satisfy all of your commuting needs and beyond.
Chevy Cars
Chevy features two cars in their current lineup of vehicles, and both would make practical choices for commuting to work. They both have different features that meet a variety of needs. The Chevy Spark is a small hatchback car, whereas the Chevy Malibu is a mid-size family car.
The Chevy Spark can seat up to 5, with the most comfortable space being the front seats. If you plan for your commuter vehicle to be solely one passenger, with an occasional second passenger, then the Spark might work beautifully for you. The 2021 Spark gets an estimated 30 MPG in the city and 38 MPG on the highway, which is excellent news for those who prioritize fuel efficiency. The size of the Chevy Spark also makes it the perfect choice for commuting because it can easily fit in tight parking spaces or navigate compact city streets.
The Chevy Malibu works as a commuter car during the week and as a family car on the weekend. The 2021 Chevy Malibu gets an estimated 29 MPG city and 36 MPG on the highway, which is excellent for a long commute. The rear passengers will also stay comfortable in the Malibu, and the rear seats provide decent storage when they're not in use. The Malibu also has a premium feel to it, from the design to the technology and interior features. This can be a great choice because you get more passenger room, but still the advantages a mid-size car brings.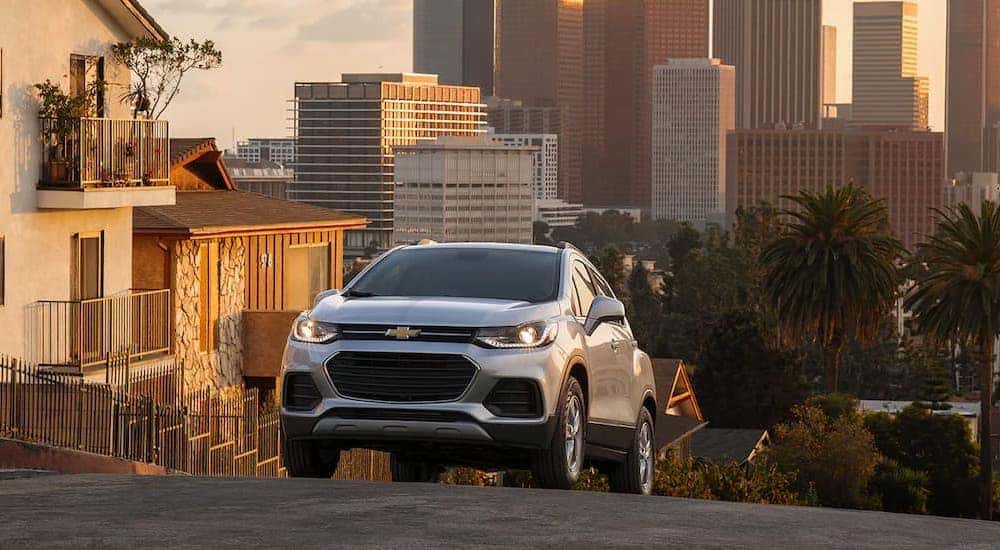 Chevy SUVs
You may not think of SUVs as commuter vehicles, but the improvements made recently make them very viable options. SUVs now have a better fuel economy, versatile interiors, and more manageable sizes. If you prefer a larger vehicle but still want it to satisfy your commuting needs, then you should consider two of Chevy's SUVs, the Chevy Trax and Chevy Equinox.
Chevy is famous for their SUV lineup, and they have a wide variety, from compact to full size. Both SUVs we're discussing seat 5 passengers comfortably and still have cargo storage. The Chevy Trax is a compact SUV that was designed for city traveling. It gives you the elevated feeling of an SUV but still compact enough to parallel park on those busy city streets with ease. The 2021 Chevy Trax gets an estimated 26 MPG city and 31 MPG highway and a maximum cargo volume of 48.4 cu.ft. It's equipped with technology features that keep you connected, entertained, and safe for every drive.
The Chevy Equinox is one of the most versatile SUVs on the market these days. It boasts even more rear passenger room than the Trax, plus more cargo volume of 63.9 cu.ft. The 2021 Equinox also gets 26 MPG city and 31 MPG highway, making it an easy choice for the commuter who wants it all. The Equinox can drop the kids off at school before work, pack up for a weekend getaway, and get you to the office with great fuel efficiency.
Chevy Electric Cars
Commuter car options you may not have considered are electric cars. Electric vehicles are booming in popularity, and for a good reason. They have all the features you love, plus fit seamlessly into your busy life. The Chevy Bolt EV and all-new Chevy Bolt EUV should definitely be on your list for considerations.
The Chevy Bolt is redesigned for the 2022 model year, arriving summer of 2021. It now looks and feels like an SUV, which makes it more versatile for your daily responsibilities. The 2022 Bolt estimates 259 miles of range, with improved in-home charging capabilities. It also includes some of Chevy's most advanced technology features, giving you another leg up on your ride to work.
The 2022 Chevy Bolt EUV is truly the commuter's dream. The Bolt EUV has an available Super Cruise, which allows for hands-free driving on compatible highways. This makes any commute length easy and enjoyable. The 2022 Bolt EUV is also slightly larger than the Bolt EV but still compact enough to make a city commute simple. You can also expect an estimated 250 miles of range.
Chevy's electric cars are perfect considerations for a commuter car because you're helping the environment on the way to work without sacrificing your way of life. Chevy's redesigned and all-new Bolt EV and Bolt EUV make it more flexible for work and family life, and that can't be beat.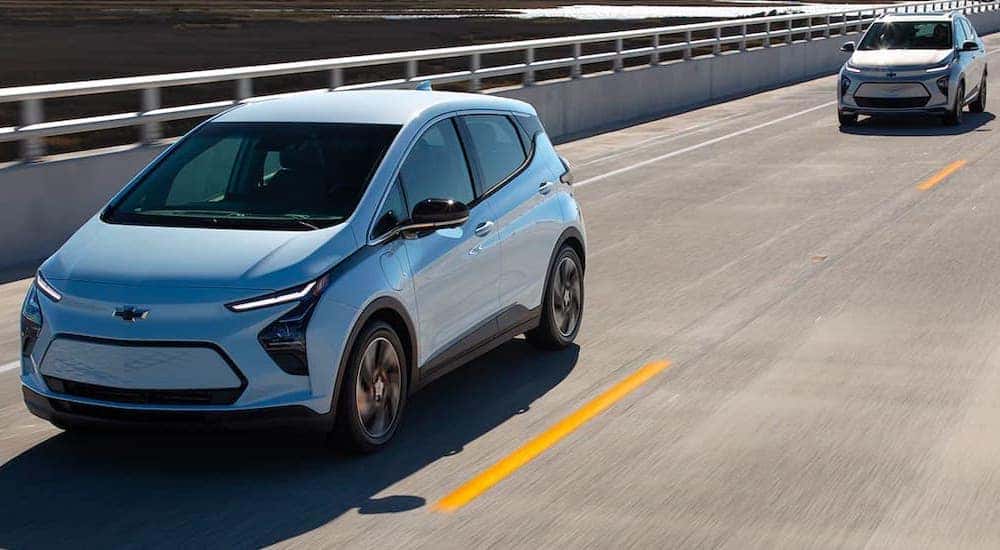 Enjoy Your Commute In a Chevy Vehicle
Your commute to Indianapolis or any surrounding city might not be the most enjoyable way to spend your time day after day. It's our hope that one of Chevy's lineup of vehicles can help make your daily commute more enjoyable and efficient. Chevy offers a variety of vehicles, small and mid-size, that check all the boxes for a commuting vehicle. Size matters, but so do fuel efficiency, reliability, and features. Chevy cars, SUVs, and electric cars will exceed your expectations and stay with you for many years. Come visit Blossom Chevrolet today to test drive a Chevy Malibu, Equinox, Bolt EV, or anything in between and see why Chevy offers the best cars for your commute.