Confident Shopping at Blossom Chevrolet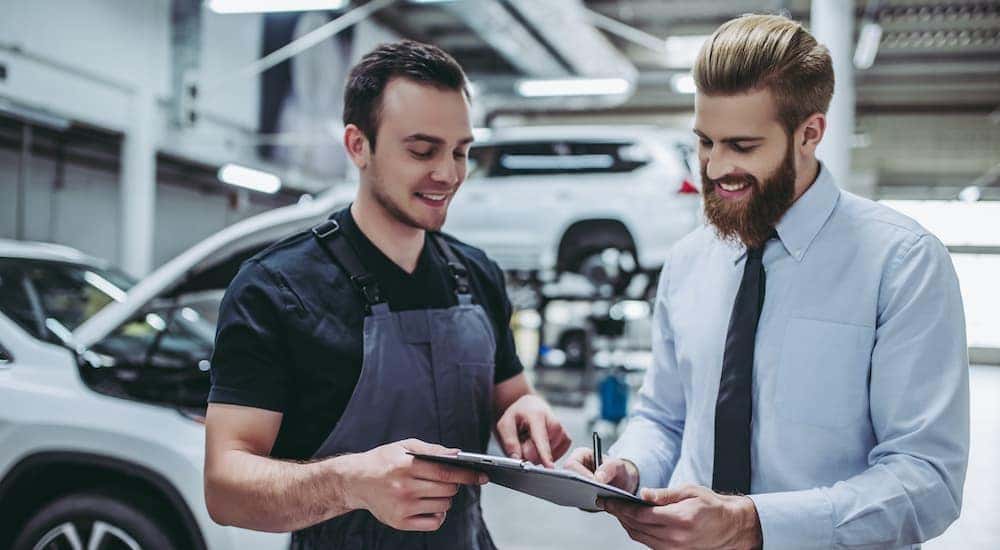 For some people, searching for a new car is an exciting adventure. Trying out different vehicles and finding that perfect match delivers the perfect amount of joy. For others, car shopping is a stressful time full of thousands of models, dealers, and financing options. Whether you are a lover or a hater of car shopping, you can find the perfect car at Blossom Chevrolet. As one of the top Chevy dealers in the Lawrence, Indiana area, we are dedicated to providing you the ideal shopping experience and the confidence to drive away, knowing you got the best deal.
Blossom Chevrolet is a dealer you can trust. We want to make the car buying experience as fun and easy as possible. Our website offers tons of great features that you can use to browse, narrow down your search, or check for a specific vehicle in stock, all from the comfort of your own home. Do the shopping before you get to the dealership, and let us help you streamline the car buying process. You can also get pre-approved for financing or value your trade-in online, shaving off time and stress while at the dealership. Or, if shopping online is the only way you want to do it, you can use our Shop. Click. Drive. service to order your car online and have it delivered to your home.
Not to mention, Blossom Chevrolet is more than just a place to buy cars. We can also fix them! Our service center is staffed with certified technicians who know how to fix any issue in your vehicle: big or small. You can stop by to get a quick oil change or schedule an appointment online to have a more significant repair done. No matter what, Blossom Chevrolet is ready to make the car buying process as enjoyable as possible from beginning to end and beyond.
Finding Your Next Chevy at Blossom Chevrolet
The first thing you'll notice about Blossom Chevrolet of Indianapolis is the selection. While we pride ourselves on having a comprehensive inventory of new, used, and Certified Pre-Owned Chevrolet models, don't let this overwhelm you. Our staff is highly knowledgeable about every vehicle on the lot. Furthermore, you can always take the time to explore our inventory online.
There are several ways to get started. First, if you have a specific vehicle in mind, you can search our inventory. You'll find all of the vehicles in Chevrolet's new model lineup listed on our website, along with current special offers, current inventory, and additional details to help you understand the differences and features of all makes, models, and trims. Don't see exactly what you're looking for? Check out our "Find It For Me" feature. Simply enter the details of the specific vehicle you have in mind, and our experts will be in touch with additional information. You can also submit general vehicle information to get a quote. This can help you decide if a specific vehicle is within your budget or if you might prefer to look at Certified Pre-Owned or used models.
Speaking of Certified Pre-Owned, Blossom Chevrolet is proud to offer a full range of Certified Pre-Owned models for the greater Indianapolis area. A Certified Pre-Owned vehicle is one that meets the stringent manufacturer's criteria. This includes the age, mileage, and condition of the vehicle, which is verified with a detailed inspection of every aspect, inside and out. Not only do they carry the manufacturer's seal of approval, but they also include warranties, roadside assistance, and trials of exciting features such as satellite radio, OnStar, or navigation. Each vehicle is evaluated individually, so you know that the specific vehicle you are looking at has met all of the standards of a Certified Pre-Owned car.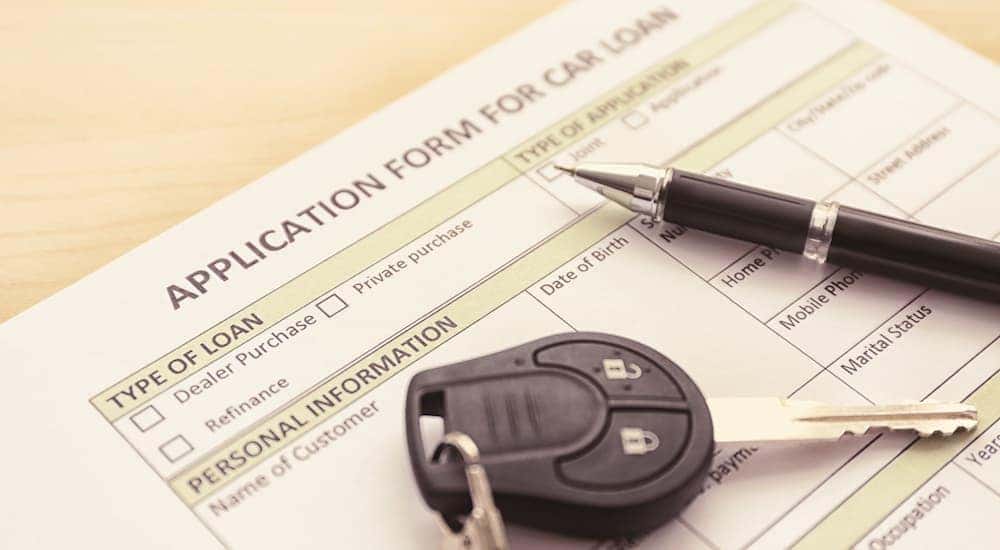 The "Finer" Points of Financing
If you're looking for a first car or need to stick to a specific budget, Blossom Chevrolet is here to help. You can browse by budget, value a trade-in, and check out our flexible financing options online or at our dealership. We provide financing for all drivers, even those who have previously filed for bankruptcy.
Financing is often the most stressful part of car shopping. There are so many terms and concepts to keep in mind, all of which are complicated and hard to understand for first-time car shoppers. Blossom Chevrolet is staffed with one of the most knowledgeable finance teams in the Indianapolis area, and they're ready to help you find the lowest interest rates and monthly payments available.
If you have bad credit, no credit, or a discharged bankruptcy, you can still qualify to purchase a car at Blossom Chevy. While some car dealerships take advantage of customers with perilous credit by offering only high-interest loans, the team at Blossom prefers to work within your budget and capabilities to help you find a loan you can afford to get you back on financial track. Let us help you find a good car and rebuild your credit at the same time.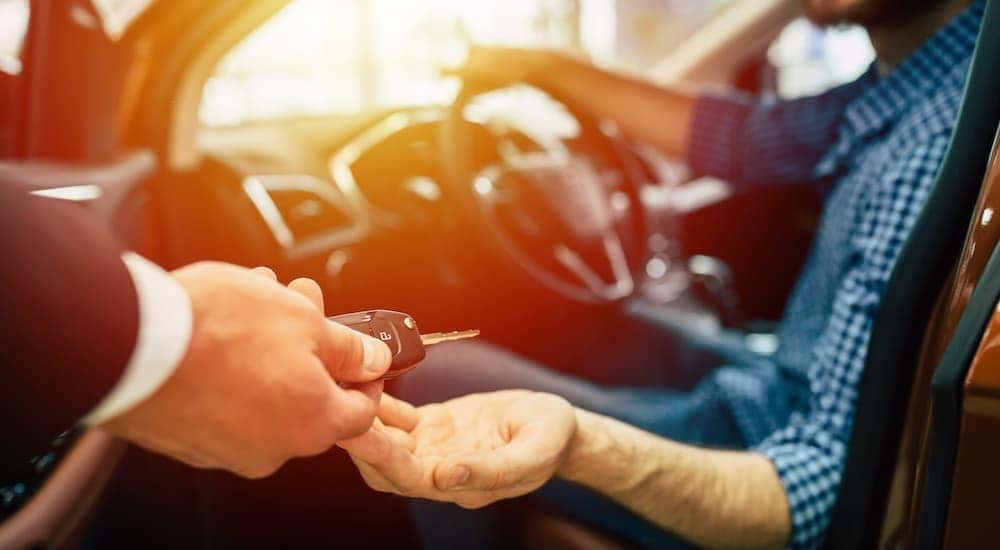 Service for Life
Once you've purchased the vehicle of your dreams, you want to keep it in perfect running shape for a long time to come. One of the best ways to ensure your vehicle is in tip-top condition is to have it serviced regularly by certified technicians. The certified service team at Blossom Chevrolet has been trained to provide state-of-the-art service to all parts of your vehicle. We use genuine Chevy parts for repairs and provide all of the basic service necessities, from oil changes and battery replacements to servicing brakes, transmissions, and more. We can help you find the ideal tires for your vehicle, as well as install, rotate, and align your new tires for you.
Plus, finding time for your service appointment is easy as can be, with online scheduling and extended service hours Monday through Friday to accommodate your busy lifestyle. You can even take a tour of the shop online and review a comprehensive list of all the service and body shop details before you make your appointment. That way, you can be sure that we can fix whatever is wrong with your car in a time-frame that works for your schedule.
If you're handy with a wrench and prefer to handle your own service, you'll want to make sure you use only the best parts for your dream machine. The service team at Blossom has the ability to help you find the best parts for the best price, with frequent specials and coupons.
When it comes to buying your next automobile, your first shopping stop should be Blossom Chevrolet. Take the time to stop by the dealership at 1850 North Shadeland Ave in Indianapolis at the corner of Pleasant Run Parkway South Drive. We're located just a short distance from I-70, making it easy to swing by the dealership to browse our current inventory.
If you're still in the early stages of research, stop by the website to compare models, learn more about our specials and the current Chevrolet lineup, and check out our current inventory. You can even get pre-approved for financing, value your trade-in, and check out our current specials online so that when you are ready to buy your next automobile, everything will be all set. We even offer a Shop-Click-Drive service, which allows you to select your dream vehicle from the comfort of your home, and we'll deliver it to your doorstep.
At Blossom Chevrolet, we want all drivers in the Indianapolis area to feel welcome and at home. We believe all drivers deserve to take home a vehicle that's ideal for their budget, lifestyle, and driving style. We also believe your ideal vehicle is waiting for you at Blossom Chevrolet, and we're happy to help you find your match. Whether you're just getting started or are ready to drive away today, stop by Blossom Chevrolet to speak with our friendly and knowledgeable specialists.