Is the Chevy Equinox a Good SUV for Me?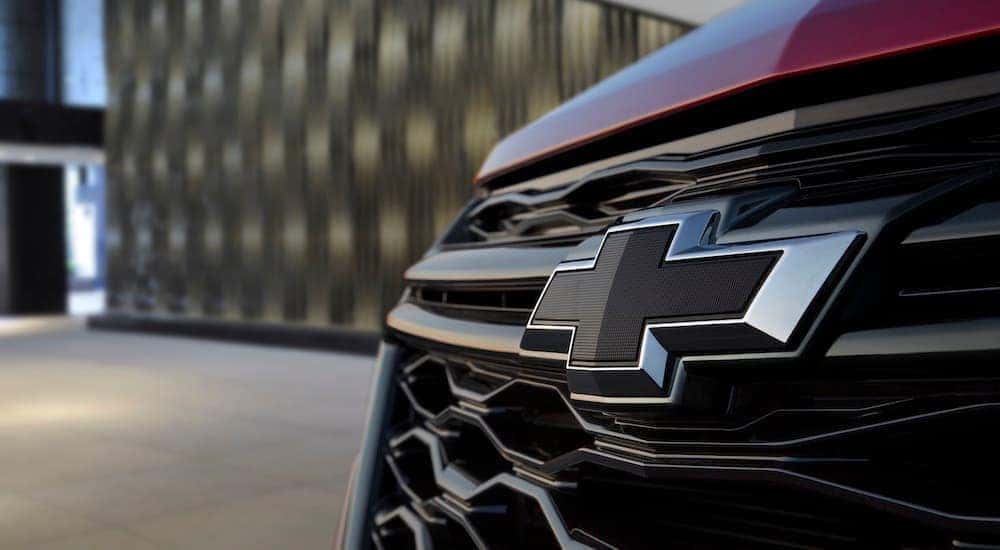 The age-old question of "should you?" or "shouldn't you?" applies to just about every aspect of life. Should you or shouldn't you go on that date with the cute neighbor? Should you or shouldn't you buy that house in the new subdivision? Or, should you or shouldn't you buy the new Chevy Equinox from a Chevy Equinox dealer? These questions are almost always accompanied by several other questions that hinge on the quality of the thing being contemplated. Whether the neighbor is marriage material, whether the house is worth the mortgage, or is the Chevy Equinox a good SUV?
The good news is that, yes, the Chevy Equinox is definitely considered to be a great SUV. Not only that, but the Chevy Equinox is also considered to be one of the best-selling SUVs in North America. If you wanted a quality SUV at a price that is fair and affordable, many have considered going with an Equinox. The engineers have also made it a goal to continually upgrade and update the Equinox to include many new features and updates, consistently adding value to each new model year iteration.
What Makes the Chevy Equinox Such a Good SUV?
There are a lot of factors that contribute to the Chevy Equinox being considered a good or even great SUV. A lot of it boils down to how complete the Equinox is when it comes to being feature-rich. Let's take a look at the 2021 Chevy Equinox, for example. The compact crossover delivers a well-rounded driving experience powered by a turbocharged 1.5-liter engine. It delivers enough horsepower and torque to make for a pleasantly enjoyable ride.
The Equinox seats up to five people across two rows, so many people enjoy the space it provides. It offers a cargo volume of up to 63.9 cubic feet of space and has a total passenger volume of 103.5 cubic feet. That means that the vehicle is great at storing plenty of cargo, whether the rear bench is folded or if you have five passengers who need plenty of shoulder and legroom to move about.
In addition to the cabin space, one of the other prominent features of the Chevy Equinox is its fuel economy. The 2021 Equinox delivers an estimated 26 miles per gallon in the city and 31 miles per gallon on the highway with front-wheel drive. So a lot of people see it as a reliable crossover with able handling and performance that meets their expectations. Another thing that people seem to appreciate about the Equinox is the customization and package options available, which enables SUV shoppers to personalize the Equinox to their liking.
Let's also not forget that many people also like the styling of the Chevy Equinox. A large part of a vehicle's appeal is its exterior look, and the Equinox has a very distinct look as a crossover. It's not as bulky or overwhelming as some full-size SUVs, but it's not over-stylized or too flashy like some sports-oriented SUVs. This makes the Equinox fit right into what many shoppers want when they think of something affordable, convenient, comfortable, and yet visually appealing without any over-embellishments.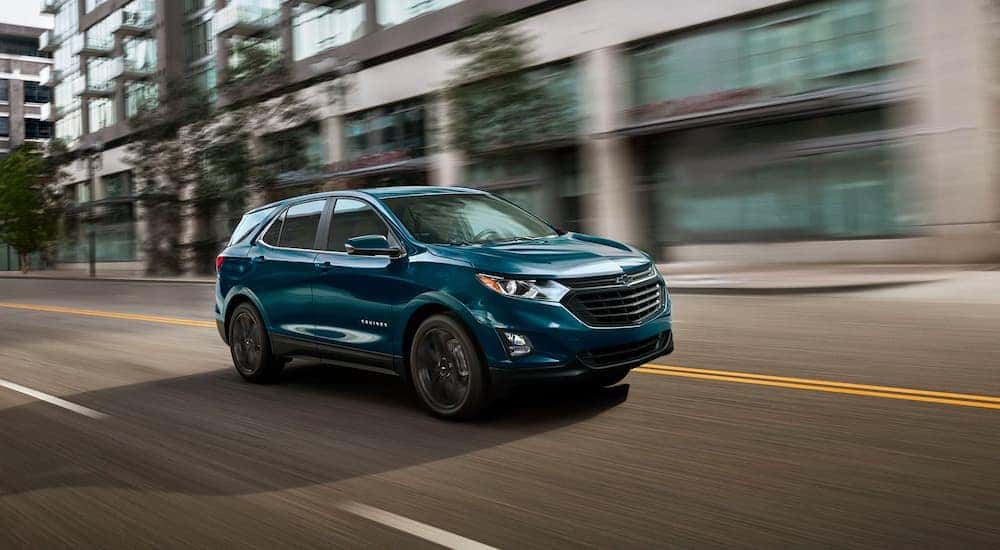 Is the Chevy Equinox a Safe SUV?
One very important aspect of a vehicle that many families, and especially parents, are concerned with is safety. The Chevy Equinox is often considered as a top pick for families because it has consistently been given the distinction of being a Top Safety Pick from IIHS for many years, including the 2021 model. The Equinox has equally high marks from the National Highway Traffic Safety Administration. The 2021 model scored an Overall Safety Rating of 5 out of 5 stars, which it has done for many years previous, making it one of the safest compact SUVs on the market. This is thanks to a number of safety measures the engineers have implemented to ensure that the vehicle meets the highest quality standards that SUV shoppers expect from their purchase.
Accompanied by a suite of driver assists and aids, the 2021 Chevy Equinox also takes care to safeguard drivers and passengers even before an accident occurs. The Chevy Safety Assist consists of standard features like Automatic Emergency Braking for when the vehicle senses an oncoming collision, helping to slow the vehicle down to prevent a collision. This feature is anchored to the Forward Collision Alert system and the Following Distance Indicator, which monitors distance and proximity to other objects and vehicles, and helps to alert drivers if it senses the possibility of a front-end collision.
OnStar is also a standard feature for the Chevy Equinox, which provides additional services in case of emergencies. Then there's the StabiliTrak system for stability and traction control, which helps reduce spin-outs, slides, or hydroplaning. Another important feature is the standard inclusion of the Teen Driver mode, which many parents will appreciate if they have a teen driver just learning how to drive. The added safety aids and assists will ensure that your teen is driving safely at all times and following proper safety protocols.
Does the Chevy Equinox Have Wireless Apple CarPlay and Android Auto Support?
Yes. The Chevy Equinox does have wireless Apple CarPlay and Android Auto support. The Equinox allows you to easily pair up your Apple or Android smart device to the vehicle, allowing you to easily access your playlists and media without plugging in any cables or having to rely on any cords. The best part about it is that wireless Apple CarPlay and Android Auto support are standard features across the entire trim lineup. So no matter which version of the 2021 Equinox you go with, you have access to those infotainment features.
The Equinox also comes with standard Bluetooth wireless connectivity. So even if you don't have an Apple or Android phone, you can still make use of wireless connectivity in a number of ways. Additionally, you can also make use of the Chevrolet Infotainment 3 System to utilize voice command pass-through, as well as app management using the software suite. This gives the Equinox a thorough and robust interior infotainment system, which is another added reason why the compact SUV is so popular.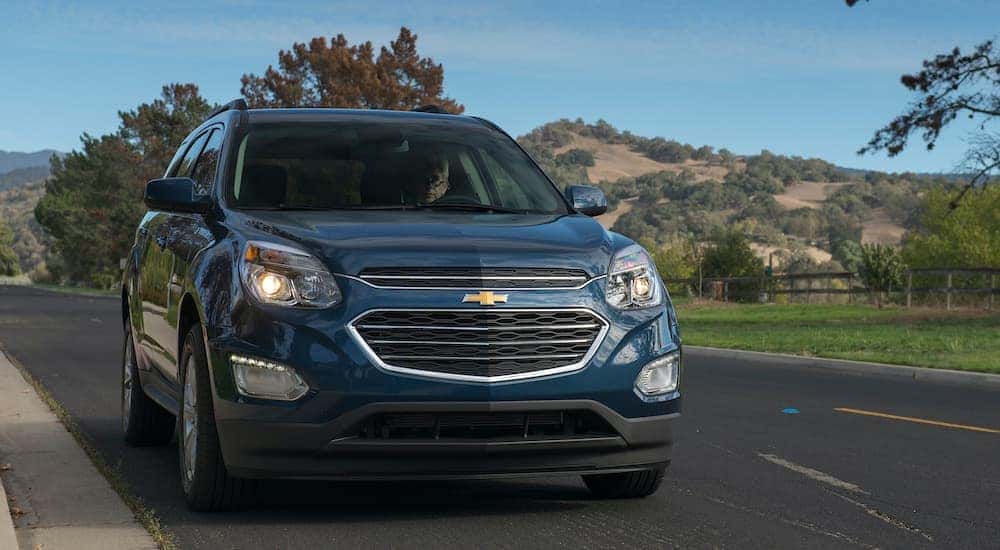 Is the Chevy Equinox Affordable?
Yes. The Chevy Equinox is very affordable. You can get your hands on some trims brand new, starting at just under $24,000. The ability to modify and customize the Equinox, thanks to its trim variety, also makes it a great choice among those who want a vehicle that allows for scalability. With different packages and options, the Equinox can be turned from an economical compact SUV into a luxury-oriented crossover.
Ultimately, versatility is one of the Equinox's biggest selling points, and this is why it's considered to be one of the best SUVs available on the market. It's also no wonder why so many people are quick to flock to their local Chevy Equinox dealer to pick one up. With the multiple safety awards, great fuel economy, and affordable price, there's nothing to dislike about one of America's best-selling SUVs. If you were considering a compact crossover and wanted something that was great for the family and had a thorough infotainment suite with wireless Apple CarPlay and Android Auto support, the Equinox is certainly worth considering.