The 2022 Chevy Trailblazer: Practicality Meets Safety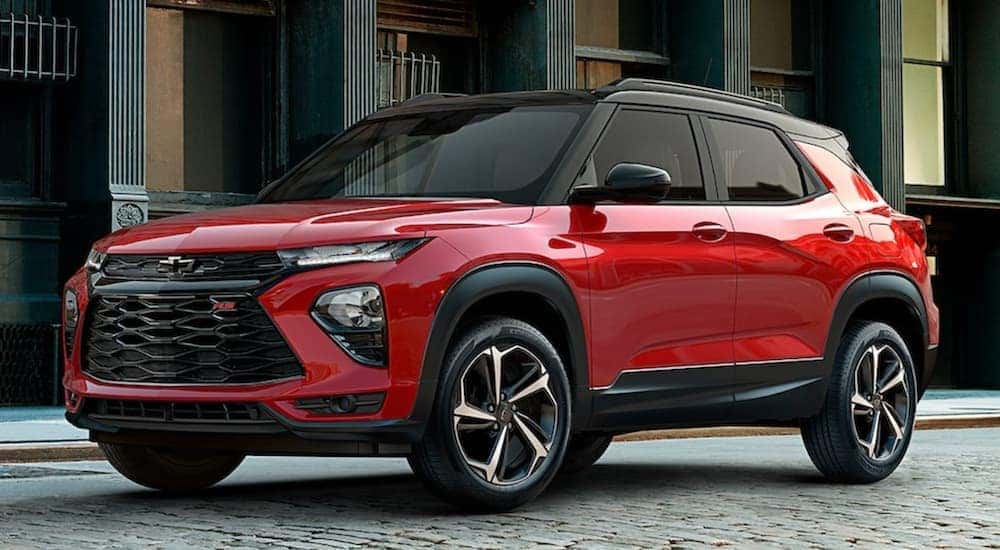 When you want a new, reliable vehicle but you prefer practical user-friendliness, then it's time to visit Blossom Chevrolet, your local Chevy Trailblazer dealership. The Chevy Trailblazer is the perfect small SUV model for you. It's compact yet spacious, easy to drive, and incredibly safe. It's also much more fuel-efficient than its ancestors. We're excited to tell you all about the new 2022 Chevy Trailblazer model.
The Trailblazer has technically been around since 1998, but its production ended quickly in 2001. Chevy decided to pay homage to its name and bring it back and better than ever before. You'll still get the fun, practical perks that this model had before, such as all-terrain capability and cargo space. However, you'll get some modern specs and a brand new, sporty style that really seals the deal.
The main perk to this model is that it's designed specifically with simplicity in mind. Practical drivers often find themselves tired of unnecessary gadgets and luxury features. But on the flip side, it's still important to get as many safety assist features as possible. You don't want to spend a ridiculous amount of money to do so, though.
While it's becoming too risky to purchase vehicles from the late 1990s and early 2000s, we also understand that it's not practical to spend tons of cash to get basic driver assist features. When you read about the Trailblazer, just remember that driver assist features are no longer luxury; they're now becoming a standard. Any good brand will include as many safety features as possible in the base price. This is where the new Trailblazer LS model comes into play.
Brand-new vehicles are often overpriced and packed with unnecessary features that practical drivers aren't fond of. However, there is a model that can meet both of these standards. When you want practicality balanced with safety, a base-level 2022 Chevy Trailblazer LS is your best bet.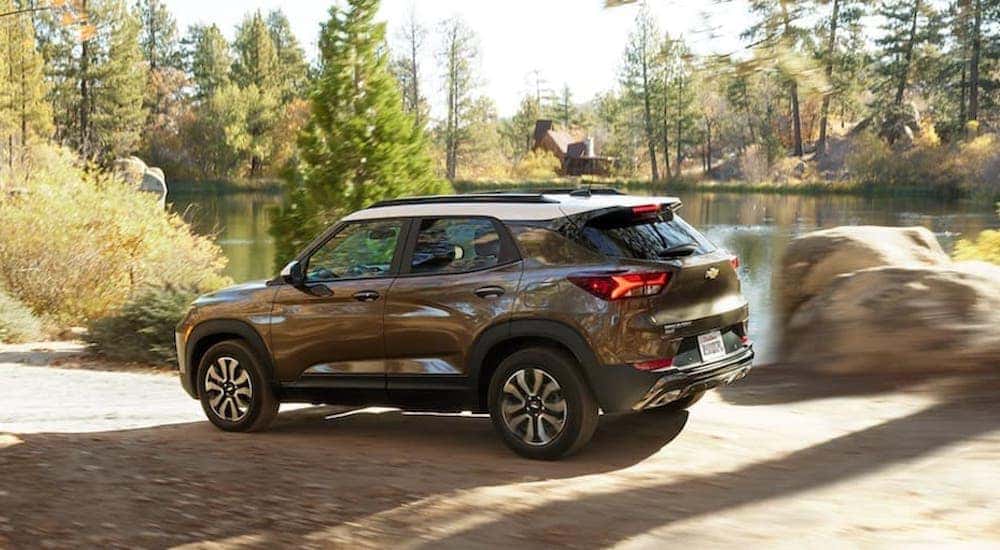 The 2022 Trailblazer LS: Innovative Practicality
When we say you're looking for practicality, we know that means you're not necessarily looking for luxury features such as heated seating or semi-autonomous driving, but you won't say no to them if the price is right. However, there's a fine line between staying traditional and refusing practical innovation that's designed to keep you safe. What makes the new Trailblazer LS so appealing is that it keeps unrequired features at a bare minimum while still including standard safety features that help keep you safer on the road.
In fact, this model includes standard Chevy Safety Assist, which comes with six different driver assist features. These include the following:
Forward Collision Alert
Automatic Emergency Braking
Front Pedestrian Braking
Lane Keep Assist with Lane Departure Warning
Following Distance Indicator
IntelliBeam High Beam Assist (Automatic Headlights)
In order to understand why these features are helpful and not frivolous, let's take a look at each one in detail. First off, we've got Forward Collision Alert and Automatic Emergency Braking working together. While you can likely tell when an accident is about to happen, this feature helps you respond much more quickly. It uses cameras and sensors to detect potential accidents as early as possible. Plus, when you can't react quickly enough, it's there to automatically stop the Trailblazer for you.
Similarly, Front Pedestrian Braking is there to react when you can't get there quickly enough. When you're going 50 MPH or less, this feature's cameras and sensors can detect pedestrians and will automatically stop the vehicle for you. When you spot the person yourself and are already braking on your own, it pops in to enhance your brake speed. This greatly lessens your collision changes.
Lane Keep Assist and Lane Departure Warning are designed to keep you centered in the appropriate lane. When you begin to drift, Lane Keep Assist will recenter you, while Lane Departure Warning sends you a lane drift warning notification. These technologies are especially useful during long trips and with interstate driving.
The Following Distance Indicator also plays a huge role in accident prevention. This system lets you know how many seconds you are behind the vehicle ahead. It will use a green color indicator to let you know when you're in the safe zone and red when you start getting too close. This is a great tool to help prevent tailgating and collisions.
These driver assist features come standard starting at the base model. While many brands are still working on making driver assist features standard, Chevy is ahead of the game. That's also the case for our next safety feature, Teen Driver Mode.
Teen Driver Mode
GM created Teen Driver mode in 2015 and has begun including it as a standard feature across most models. This safety technology is simple. It allows you to set curfews, speed limits, volume limits, and much more. You can even track your teen driver's location, so if they get lost, you can easily locate them. At the end of each drive period, you'll receive a report of how well (or not-so-well) your teen has been driving. This easy-to-use safety feature helps put your mind at ease when you've got a young, new driver.
Think of these safety features as extensions of previous technologies. Airbags may have once been viewed as "luxurious" or "high-class," but now they're standard on all models. Driver assist features are becoming the same. They may still seem fancy, but they're easy to use, and there's no reason that they should cost you an arm and a leg to get. That's why this Chevy model is perfect for a driver like you.
Plenty of Space!
Safety isn't the only feature that this model can offer you, though. While the Trailblazer is a small SUV model, it still packs a mean punch when it comes to cargo space. It offers up to 8 feet of cargo length and up to 54.4 cubic feet all around. Not only can you fold down the rear seats, you can even fold down the front passenger seat. In addition to this space, you can also use the Trailblazer's roof rack railing for even more cargo room.
This model offers plenty of space when you're feeling social as well. It has the best rear-seat legroom in its class, along with seating for up to 5 people. This small and convenient model can get you, your family, and your cargo where you need to be.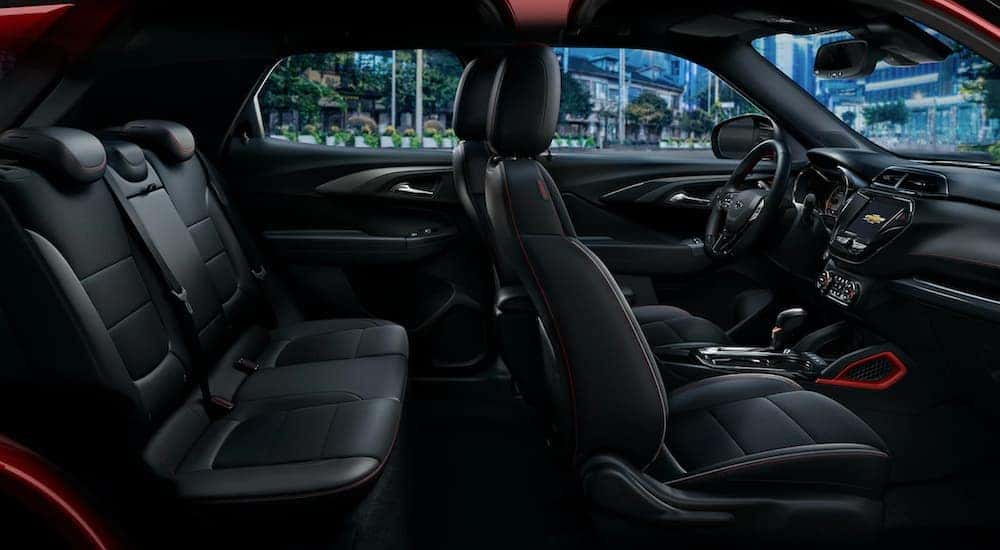 All-Wheel Drive Capability
One last important feature that all drivers need is all-terrain capability. While the 2022 Trailblazer LS is not necessarily an off-roader, it can handle poor weather conditions, gravel, and backroads with ease. Available all-wheel drive capability helps you weather the storms without having to stay home or pull over. This feature is especially handy when you want to use your Trailblazer to head to the woods and go camping. Just kick it into all-wheel drive, pack up the tent and some food, and get to rolling.
Why You'll Want to Visit Your Local Chevy Trailblazer Dealership Today
The automotive world doesn't offer much of a balance between "cheap," bare minimum models and luxury-level vehicles. However, Chevy is changing this with the 2022 Trailblazer. When you pick up the LS trim, you'll save tons of money while still getting practical and helpful safety features. Chevy is great about offering standard features that are normally only accessible via add-ons and expensive, high trim levels.