Why It Pays to Shop the Chevy CPO Inventory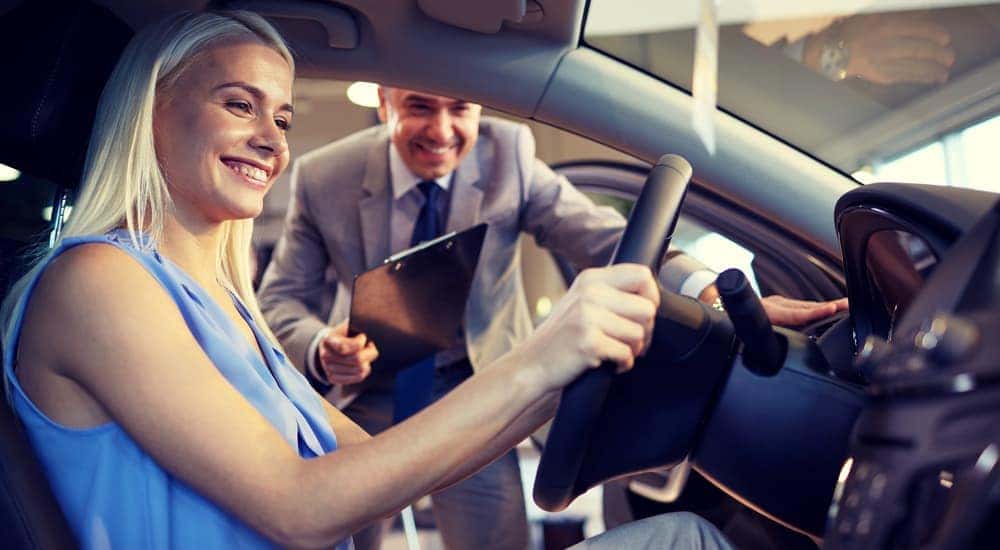 Buying a used car is a major risk, especially when you don't know enough about a particular vehicle right off the bat, which makes it a bit of a gamble. You could either enjoy the car for years without issue, or it could turn out to be worse than your old clunker that you're looking to trade in, and this means money wasted on your purchase. With the increasing popularity of used cars, many drivers gravitate toward used car lots across the country, but experts recommend skipping the traditional used lot and heading straight toward the Certified Pre-Owned (CPO) inventory. Certified Pre-Owned vehicles are better than traditional used cars, offering buyers a better selection of more quality vehicles for the right price, and at Blossom Chevrolet, we're the top certified pre-owned Chevy dealer in Indianapolis. When it comes to Chevy CPO vs other CPO programs, you'll realize immediately that there's a reason why Chevy resides at the top of the industry.
About the Chevy CPO Program
The Chevy CPO inventory consists of cars, trucks, SUVs, and vans that have met the stringent requirements that have been put in place by the legendary and well-respected Chevy brand. Not only does this selection include vehicles that are only a few years old with low mileage, you'll have the added peace of mind that you're backed by some of the best warranties in the industry. Every vehicle that is a part of the Chevy CPO program is a model six years old or newer, with a maximum of 75,000 miles on the odometer. They all include a clean title and vehicle history report so that you know you're getting a car that's of the highest quality that won't let you down.
In addition, each vehicle is backed by not one but two warranty programs to ensure you're getting the most out of your purchase. When you choose a CPO Chevy, you'll get to take advantage of a 12-month/12,000-mile Bumper-to-Bumper Limited Warranty, as well as a 6-year/100,000-mile Powertrain Limited Warranty. Not only are you protected, you'll also enjoy both warranties with no deductible necessary, so if the unfortunate does occur, you won't have to worry about spending more of your hard-earned money on your vehicle.
The Chevy CPO program is one of the best in the industry, and when you choose to partner with the best, you won't be disappointed, but that's not all. You also get to take advantage of other perks to make your travels exceptionally better, like 24-hour Roadside Assistance, as well as two scheduled maintenance services. These services include an oil and oil filter change, tire rotations, and multi-point inspections to ensure that your CPO Chevy is operating in peak condition. You'll also be able to try services, like SiriusXM radio on us for three months, in addition to a limited trial of OnStar, which provides you with Automatic Crash Response, Turn-by-Turn Navigation, and much more. The Chevy CPO program also allows you to earn points through My GM Rewards, which you can put toward service, accessories, or even a new vehicle, which is just another reason why it pays to choose a Chevy CPO vehicle.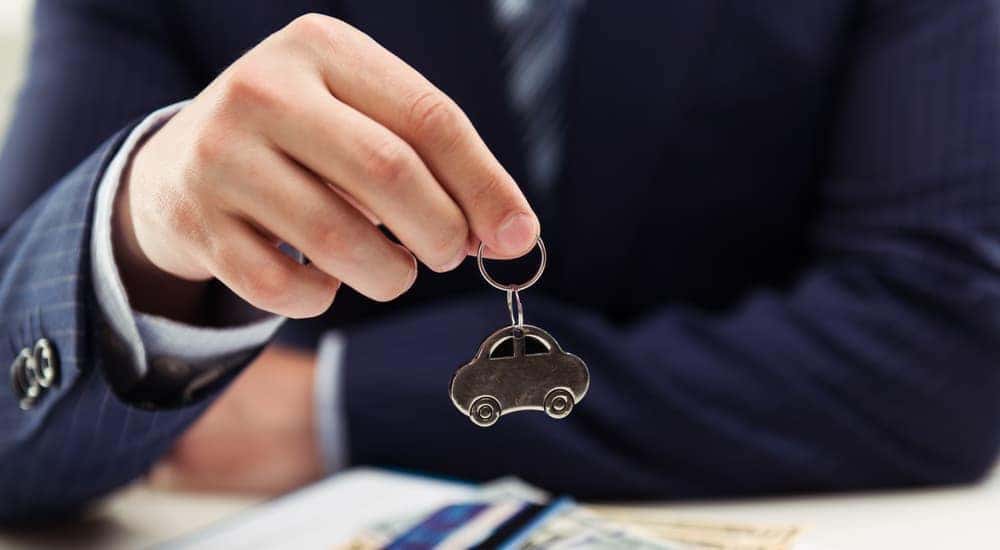 Chevy CPO vs Other CPO Programs
As you can clearly see, the Chevy CPO program not only offers excellent vehicles in top condition but by choosing to be a part of the Chevy CPO family, you get to enjoy perks not found with other CPO programs. Remember, not all CPO vehicles and programs are the same. To put this into perspective, we've taken a few of Chevy's competitors and compared their programs to Chevy's impressive offerings.
Chevy CPO vs Ford CPO
You may think that all CPO programs are similar, but there are differences that can have a major impact on your purchase. Take Ford's CPO program, for example, as it includes models that are up to six years old with less than 80,000 miles on them, with the Gold Certified program, or up to 10 years old with less than 120,000 miles on them with its Blue Certified program. That's a lot more miles than those found in the Chevy inventory, which can really affect how you travel. Comparing 120,000 miles with Ford to 75,000 miles with Chevy, the choice is obvious. Plus, with Ford's $100 deductible, compared to a $0 deductible with Chevy, it's clear that Chevy has the better program.
Chevy CPO vs Volkswagen CPO
Volkswagen is popular with many different types of drivers; however, it's recommended that you steer clear of its CPO program. You won't get to enjoy a warranty program that's specific to CPO vehicles. Instead, Volkswagen's warranty is model specific, which can be very confusing. This means that how long your vehicle is covered will depend on how old it is and the model chosen. Not only is this difficult to calculate, it gets even more confusing, as models from 2017 and older tack an additional two years or 24,000 miles onto the warranty, while models from 2018 and newer add on one year and 12,000 miles to the original warranty. Confused yet? Well, if you just go with a Chevy CPO, that confusion will go away.
Chevy CPO vs Honda CPO
Honda has a great CPO program, make no mistake; however, the selection of vehicles you have to choose from is significantly limited. The Honda CPO program includes vehicles that are five years old or newer with no more than 86,000 miles on the odometer, which is more than Chevy's CPO program allows. These extra miles can really add up, increasing the wear and tear on the vehicle, as well as the integrity of its performance.
Chevy CPO vs Tesla CPO
Finally, as more and more Teslas are found on highways near and far, it just makes sense to compare their CPO program with one of the best. However, if you're looking for a Tesla CPO program, you won't find it…at least not in the traditional sense. If you buy a Tesla, you are going to buy a vehicle that has undergone a 145-point inspection and a 1-year/10,000-mile Used Vehicle Limited Warranty that starts at the end of the Basic Vehicle Limited Warranty. So, while it is a perk that all used Tesla models come with this, the inspection and coverage are not nearly as comprehensive as a Chevy CPO vehicle will have.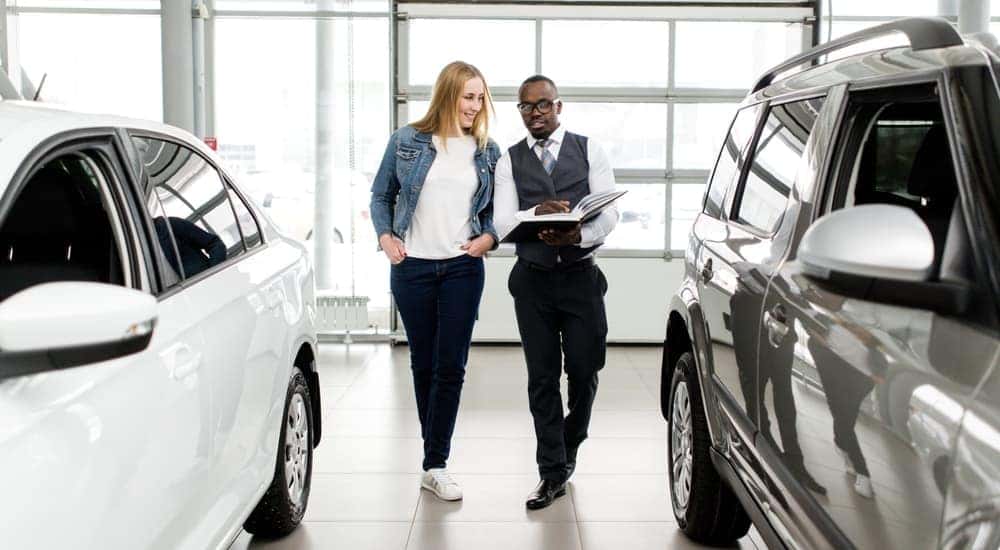 Choosing the Right CPO Vehicle
When it comes to your vehicle, one of the most important aspects is safety, followed immediately by reliability. Buying CPO will allow you to choose from a much larger selection that includes vehicles that are reasonably priced while meeting strict criteria set forth by top brands like Chevy. Not only can you expect to find some of the top options in the industry in the Chevy CPO lineup, knowing that each vehicle has been heavily considered before being entered into the CPO inventory makes your choice easier when you're shopping for a CPO vehicle. Plus, with all of the perks that you're able to enjoy, including outstanding warranty programs, extras like Roadside Assistance, and the Chevy reputation backing up your purchase, it just makes sense to choose a Chevy.
If a used vehicle is on your mind, let the professionals at Blossom Chevrolet help you find the right CPO vehicle for your driving and lifestyle needs. From dependable sedans to tough trucks, family-friendly vans to versatile SUVs, there's a CPO option on our lot to fit your budget, as well as meet all of your travel needs. It's true that not all CPO programs are the same, and while many may be similar, subtle differences, like how many miles are allotted on a vehicle or how the warranty program works, can have a big impact on your experience. That's why we recommend choosing a classic in the industry, one that won't let you down. When you want the best of the best, you want a certified pre-owned Chevy.