Why You Need a Chevy from Blossom Chevrolet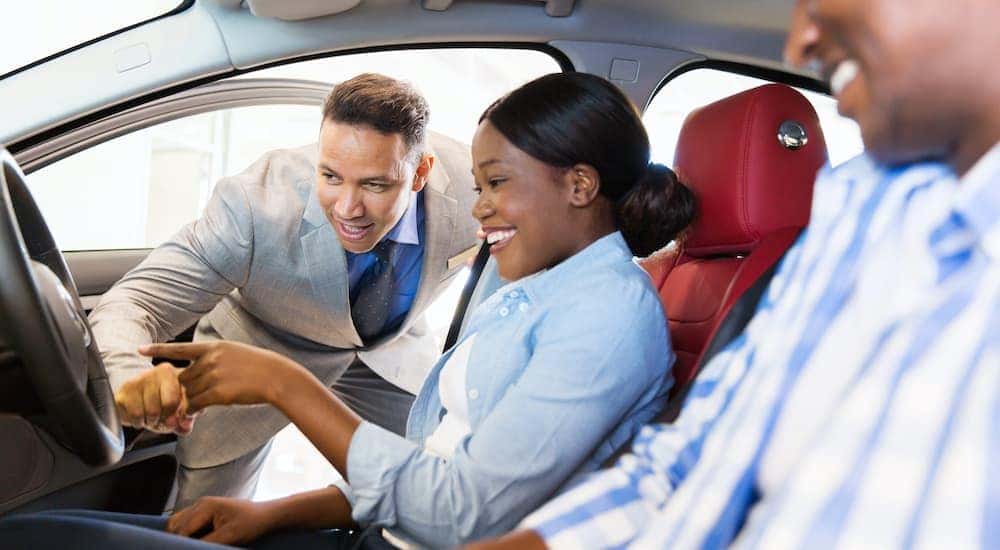 Buying a car is a process that can be overwhelming and exciting at the very same time. For new and experienced car shoppers, one of the biggest choices and sometimes the hardest choice to make is which dealership to go to. Around Indianapolis, you certainly have lots of options. If you're wondering who the best Chevy dealership in Indianapolis is, look no further than Blossom Chevrolet. Serving the Indianapolis area for years, Blossom Chevrolet is proud to call the Crossroads of America home. You may be asking yourself, "What are the benefits of owning a Chevy, and why choose Blossom Chevrolet?"
Benefits of Chevy
There are lots of manufacturers out there to choose from, so it's only logical to ask what the benefits of certain brands are. Chevy has been making American vehicles proudly for 100 years, and they have an influential history and pedigree that speaks for itself. Their commitment to rugged craftsmanship, dedication to reliability, and innovations with safety technology are just some of the pillars that have kept them a competitive and successful brand in the automotive industry for a century.
A Well Decorated Brand
Chevy dependability and engineering have been recognized for years, and it shouldn't be a surprise that they have a large cabinet of awards from Kelly Blue Book, JD Power, ALG Innovation, Edmunds, and Car & Driver, to just name a few. All-star performance sports car the Chevy Corvette alone is a shining example in 2020, winning the North American Car of the Year, Car & Driver 10Best, and Kelley Blue Book's Best Resale Value for Sports Cars, to name a few. These examples showcase what Chevy is best at and why you can rely on them, but they aren't isolated to just the Corvette. You can see accolades like these across the entire Chevy lineup over the years. Chevy holds up with their impeccable engineering and steel on wheel practical design.
Putting Your Safety First
A major benefit to trusting Chevy is that they have your safety and well being in mind with their design. Year after year, Chevy models are awash with 5-star safety ratings that make their inventory shine like the night sky. Key features like Forward Collision Alert, Lane Departure Warnings, rearview cameras, state of the art airbag deployment systems, and smarter and sturdier materials ensure that you and your passengers are safe. These safety features don't just protect you in the event of an accident; they help you anticipate a collision before it ever happens.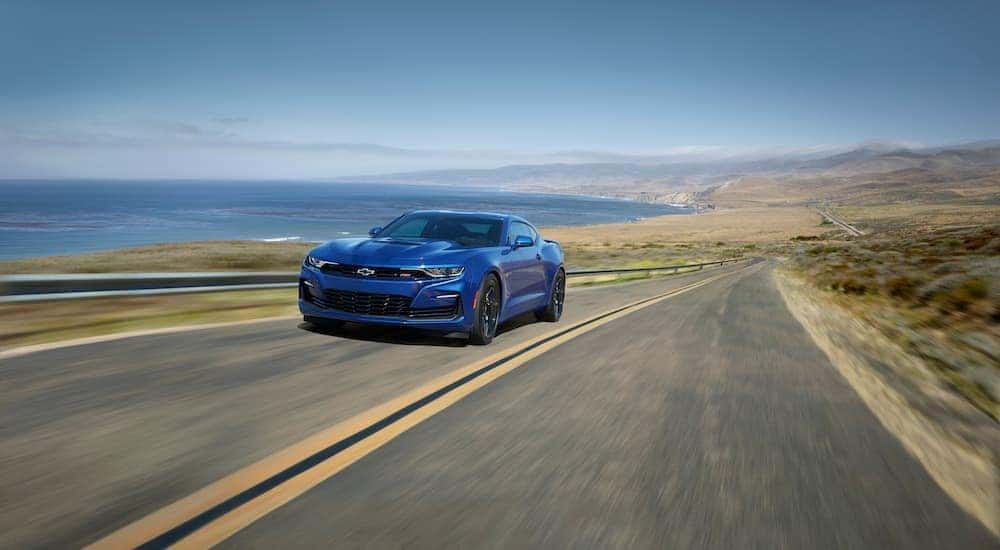 A Chevy for Every Driver
Of course, Chevy is not a manufacturer that only appeals to a certain demographic of drivers. America is a diverse place, and Chevy is and has always been a manufacturer of American cars, trucks, and SUVs that appeal to a large audience. From cars like the Malibu and fast performance vehicles like the Camaro, there are cars of a wide range of price points to get you from point A to B. Of course, the Chevy brand wouldn't be who they are today without their outstanding selection of incredible mid to full-size pickup trucks like the Silverado, as well as their huge fleet of versatile and reliable SUVs for suburban and off-road drivers. The unmatched Suburban with plenty of space for passengers and cargo and the Blazer with its sleek design and smart capability always impress.
Blossom's Unbeatable Inventory
At Blossom Chevy, we provide the best in quality service and customer experience, but those aren't the only reasons we are the Chevy Dealer of Indianapolis. At Blossom Chevy, we have an extensive inventory of new and pre-owned models, including Certified Used models given the thumbs up by the manufacturer that they are in top shape. Our vast inventory includes iconic cars, trucks, SUVs, and show-stopping performance vehicles to suit any and every customer. Whether you are looking for a rugged pickup with powerful capability like the unstoppable Chevy Colorado, reliable fuel efficiency with the electric Chevy Bolt, or the versatile and family-friendly Trailblazer, you can find it on our lot. No matter what your needs are, your next dream vehicle is waiting for you here at Blossom Chevrolet, and our incredible sales team is ready to make you feel at home and on the road.
The Blossom Experience
Years of experience serving the greater area and working with Chevy models means no one knows Chevy better than our incredible team, and no one knows the people of Indianapolis better than us. After all, this is our home too. In the heart of Indiana, we know what our drivers' needs are because they are ours too. We experience all four seasons in spades, so we understand you may want something that can tackle the cold winters just as easily as feel comfortable in the humid summers that we know so well. From the sexy Camaro for summer night drives to the Silverado for getting you and your sleigh full of presents home by Christmas, there is a Chevy with your name on it.
When you walk into the doors at Blossom Chevrolet, we want to make you feel like you are a part of the Blossom family. We have been serving the area for years and have made it our dedicated mission to provide the most stress-free car buying experience anywhere. Other dealerships will bombard you with deals that sound too good to be true and push you to sign as fast as possible. We give our guarantee to give you the best deal and not just treat you like a customer, but our neighbor. We aren't satisfied unless you walk out feeling like you got the best price for a vehicle you absolutely love.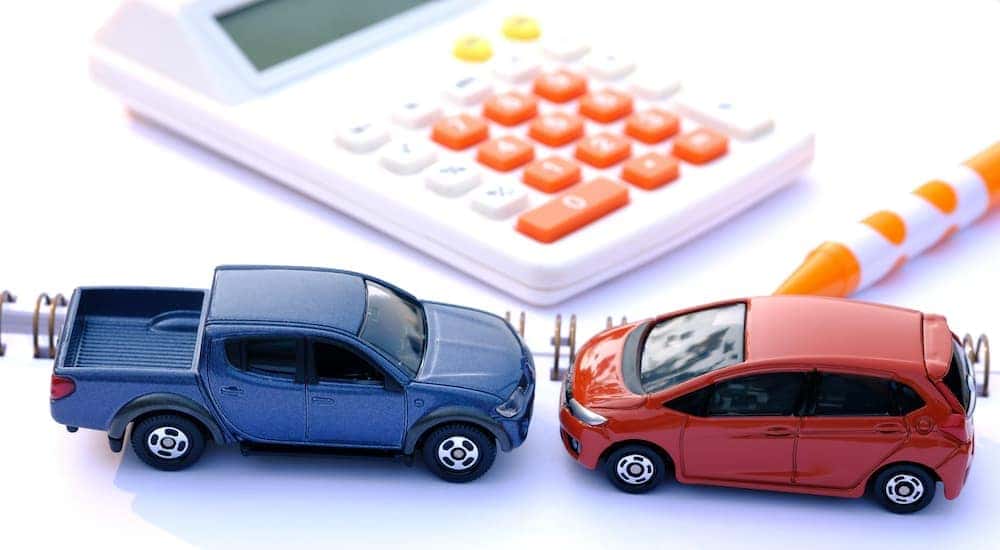 Financing Made Easy
At Blossom Chevrolet, we want to make sure that your experience with us is enjoyable, and that's why we offer stress-free vehicle financing. Buying a car doesn't have to be a stressful endeavor. Our team of experts will work with the lenders to make your experience fun and simple and find the perfect payment system that suits your financial needs. Let us handle the bank and leverage our expertise to find you the best solution.
Service and Parts
Being a dedicated specialist when it comes to Chevy, our service and parts center is second to none. Our certified technicians have been trained by the manufacturer to know Chevy vehicles inside and out in order to maintain and make repairs with expertise and efficiency. We only use Chevy parts so that your vehicle is always in peak condition after we have taken care of it.
We provide various different services, from basic oil changes and battery replacements to the more strenuous transmission and brake repairs.
If you have the know-how and have the skills of a gearhead to do it yourself, we have a great selection of parts. We offer special deals and offers to help you save money on your next project or maintenance needs. From large fixes to regular maintenance, give us a call and schedule your next appointment with us.
Choose Chevy and Choose Blossom
There are so many reasons to choose Chevy. Their long tradition of serving the unique needs of American drivers and drivers all over the world has been recognized with awards from numerous institutions, and Chevy has become a staple of the automotive industry. They build quality vehicles with longevity and reliability in mind. When it comes time to find the right dealer in Indianapolis, then look no further than Blossom Chevrolet. No other dealership in the area knows Chevy like we do, and we are ready and excited to show you everything they can offer.