Great Brands for Commercial Vehicles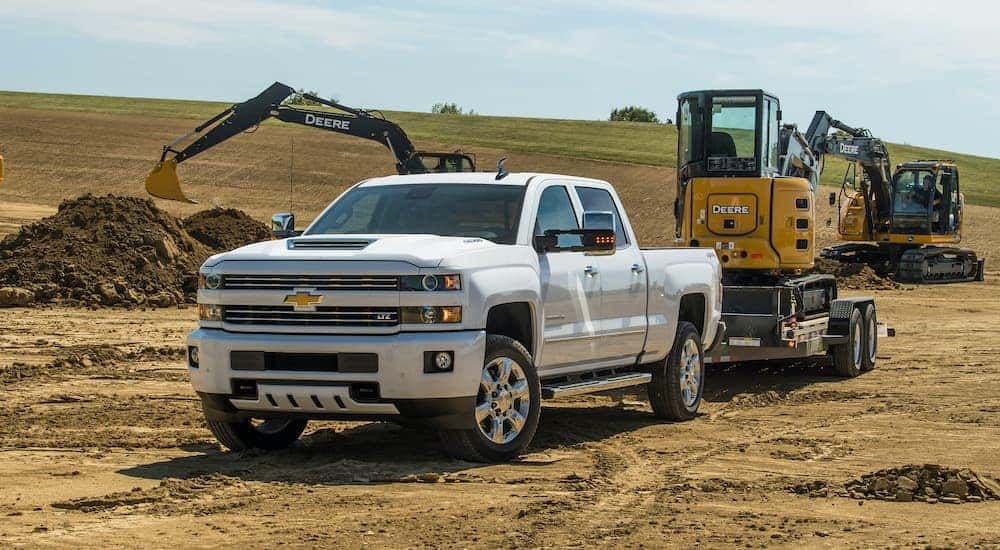 Although there are some similarities, in general, the needs of a business can be quite different from the needs of an individual driver. When looking for used commercial vehicles for sale, it is important to keep in mind the needs of your business and make sure your investment pays off for your company. A good used commercial vehicle can save you money while still getting you a great truck or van to handle whatever your business needs. But not every manufacturer that makes cars, trucks, and SUVs makes vehicles that are a good choice for commercial use.
That's why it's so important to have a strong sense of what you require and then look for the best brands that can meet those needs. If you are looking for specialized commercial equipment, then you might need to look for a manufacturer like CAT or Scania. But if you need a truck or van for more general use, whether you want to transport cargo, passengers, or simply have a great work truck that can carry all of your equipment and supplies, then mainstream brands are a great choice. Let's take a look at some of the brands you should watch for when considering different used commercial vehicles for sale and which one might be right for you.
Chevy Trucks
Without a doubt, Chevrolet is one of the best options out there when looking for used commercial vehicles for sale, and we're not just saying that as a Chevy dealer. We have a large selection of pre-owned models from a number of manufacturers, but that doesn't change the fact that Chevy models are still an excellent choice. Whether you are looking for a great all-around vehicle or a dedicated commercial model for your business, Chevy is a terrific way to go.
The Chevy Silverado is certainly one of the most popular options for a reliable, all-around work truck that can handle anything you need. While the smaller Colorado is very popular for people looking for a fun model, the Silverado is the clear choice for getting work done. The standard Silverado 1500 is a terrific choice if you're looking for used commercial trucks for sale. This gives you a lot of power, excellent performance, and much more that works well for a business and as a daily-use work truck.
If you need more power than the standard Silverado can provide, then look for one of the heavy-duty models, either the Silverado 2500HD or 3500HD. Each of these is more powerful than the 1500, and higher numbers mean you can find incredible amounts of payload and towing capacity in these trucks. Since these are sold to commercial and consumer customers, you're more likely to find them on the used market than a lot of dedicated commercial vehicles.
Of course, Chevy also offers a number of commercial vehicles specifically, which you can frequently find when looking for used models. Their Silverado HD models are available as chassis cabs, giving you an open platform to build upon, which is great if you're looking for something to fill a specific niche for your business. There's also the Chevy Express van, available as either a cargo or passenger model, as well as an Express Cutaway that lets you outfit it with the rear design you need. With the Cutaway and Chassis Cab models, even if someone else has built a vehicle different from what you need, you may be able to refit it with something that better fits your business.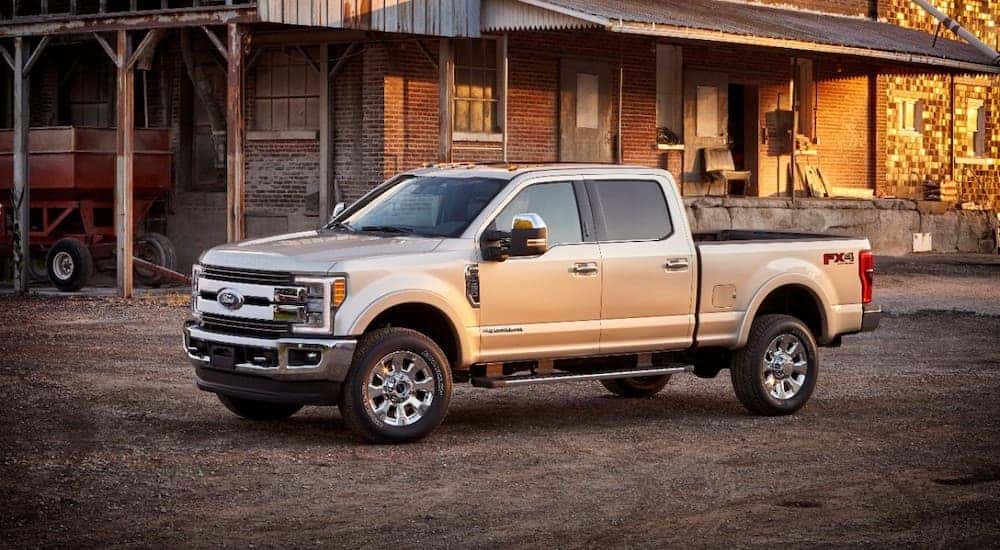 Ford Trucks
While we're obviously Chevy fans here at Blossom Chevrolet, it's no secret that Ford is also an excellent choice when you're looking for used commercial vehicles for sale. Much like with Chevy, when looking at used Fords, you can find a wide range of models and designs to fit your needs. There are far too many possible options available to look at every combination, but we'll quickly go over some of the best models you might find.
The Ford F-150 has been one of the bestselling trucks in the US for decades, which means there are a lot of them out there when looking for used vehicles. While an F-150 might not be the right choice for every business, it's an excellent pick if you want a full-size truck that can handle a lot of work and not tie you down to too many niche features. It's much like the Chevy Silverado in that it's a really great option for a daily use truck, giving you a solid combination of power, performance, and overall flexibility. If you need a vehicle that can act as a mobile office and get a lot of work done, then this can be a perfect choice.
More powerful trucks from Ford include the F-250 and F-350 heavy-duty or "Super Duty" models that they produce. These are comparable to the Silverado 2500HD and 3500HD, so keep these kinds of models in mind if you want greater power, payload, and towing capacity than something like the F-150 can manage. Since these are still standard pickups, however, they're the perfect choice for a combination of high power and a straightforward design that is easy to use from the moment you buy it.
Of course, if you're looking for something more specialized, then it might take more searching, but there are still some good Ford options available. Ford offers a number of different chassis cab and cutaway options for commercial vehicles, which provide you with a platform to build upon and customize for what you need. Just like with Chevy cutaways, they might already have upfitting done to them, but you can always replace this or find one that meets your needs.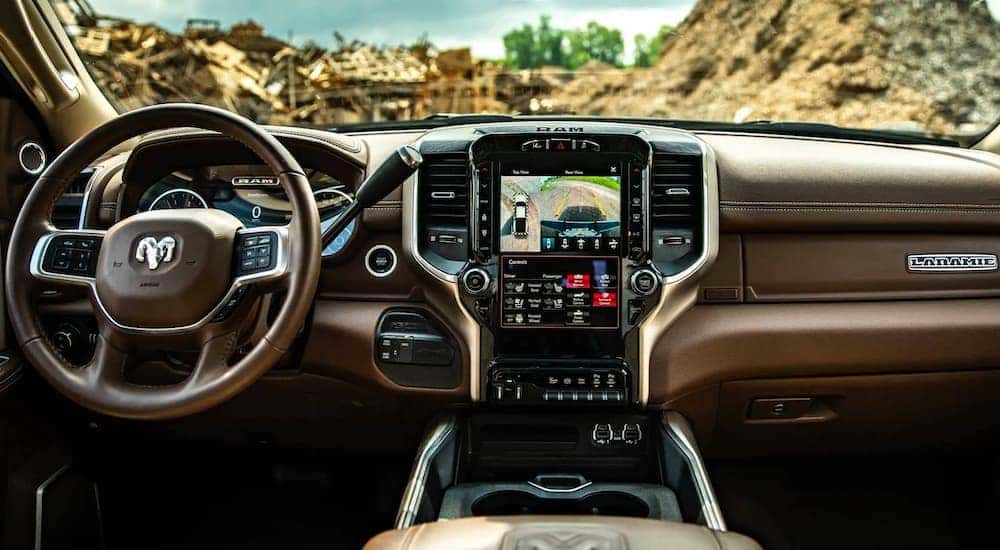 Ram Trucks
Finally, when looking at used commercial vehicles for sale, Ram has a number of great options that you can find. Ram trucks are among the most impressive and sophisticated on the market, with luxury and technology options that often leave their competition behind. This can be great for you when looking at used models since you might find a Ram truck with features that you can't find on other similar models.
The standard Ram pickup makes for a great work truck and can keep up with everything you need from it. Just like the Silverado and Ford models, there's a standard Ram 1500, as well as heavy-duty 2500 and 3500 models available each year. So when you're looking at used Ram trucks, keep in mind exactly how much power you might want, and then choose a model with everything you need. Since Ram often has great luxury and technology, these trucks are especially good for a mobile office: keeping you comfortable for long hours while letting you get your work done.
There's also a chassis cab available from Ram, which is a terrific option if you want an open platform to build upon. The Ram ProMaster vans are incredibly popular commercial vehicles, with different sizes and options available to help you get exactly what you need. Though the features you find can vary, the ProMaster model is large enough for the needs of most businesses, while the ProMaster City is a bit smaller and a great option for crowded city streets.
Everything You Need at Blossom Chevrolet
Whether you have a clear vision of what your business needs or you simply know you have needs that a new vehicle could fill, we're here to help. We can show you your options, discuss what you need for your business, and help you find the solution that's right for you. Call or come visit us at Blossom Chevrolet today to see how we can help your business find success.